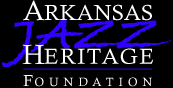 [ Arjazz | About | Home | Dates | Artists | Archive | Downloads | Hall of Fame ]
[ Facebook | Store | Ken Burns JAZZ | Board | Links | Donations | Memberships | Search ]



Artists
Bob Dorough
Having released the new Blue Note recording "Right on My Way Home" at age 74, Bob Dorough again surfaces as an important member of the fraternity of witty American singer song writers and pianists that include Hoagy Carmichael, Johnny Mercer, Blossom Dearie, Harold Arlen, Mose Allison, Dave Frishberg, and Ben Sidran. A four page feature article in the December 1997 issue of Jazz Times quotes Dorough saying, "My job is to cheer people up, baby." But don't take him lightly. He was the only vocalist to record with Miles Davis, who included Dorough's "Nothing Like You" on the album "Sorcerer." He co-wrote Mel Torme's hit "Comin' Home Baby." His originals "But For Now" and "Devil May Care" are classics from his early albums.

Bob became involved with the famous "Schoolhouse Rock" animation series project that debuted on ABC TV in 1973 and is still showing today. As musical director, composer, and performer, he devised innovative and entertaining methods of teaching math, grammar, history, and science to several generations of American kids. In the meantime he says, "I just kept singin', playin', learnin', and entertaining my friends."


For the past twenty years Bob has mostly worked in duo with bassist Bill Takas (who is featured on his new album). Though he has not been actively recording for a while, don't get the idea that his jazz piano roots have faded from his memory. Five of the tunes on his new album were recorded in New York with Joe Lovano, Christian McBride, and Bill Hart. The drummer added to the duo tracks is Grady Tate. Each of these is among the greatest jazz players of our time.

Dorough was born on December 12, 1923 in Cherry Hill, Arkansas. He attended elementary school in Texarkana and his childhood was filled with music, notably big bands and movie musicals. In the mid forties he was exposed to bebop while in the Army Air Corps. Upon his discharge, he enrolled at North Texas State Teachers College (now UNT), America's first school with a jazz major curriculum. His fellow musicians were Herb Ellis, Jimmy Giuffre, and Barney Kessell.



Bob moved to New York in 1949. He supported himself during those formative years by playing piano at a Times Square tap dance school where he met Sugar Ray Robinson - who took him to Paris on an ill-fated attempt of Sugar Ray entering the musical industry for a five-month engagement. He then joined Blossom Dearie's vocal ensemble, The Blue Stars, that produced the hit single "Lullaby of Birdland."

Today Dorough lives in the Poconos near Phil Woods and Keith Jarrett. He's busy with new projects and plans. Jazz Times states, "On the long march to artistic freedom and cultural respectability, jazz has lost much of its sense of jubilation...anyone who can listen to Dorough's rollicking collection of tunes without cracking a smile should immediately book an appointment to be tested for Bell's palsy."

[Find related books and albums at the Foundation Store]
[All-Music Guide | Jazz-Index]
[CDNow | Music Boulevard]

[Arkansas Jazz Hall of Fame: 2014 | 2012 | 2010 | 2008 | 2006 | 2004 | 2002 | 2000 | 1998 | 1996 | 1995 | 1994]
---
---
Arkansas Jazz Heritage Foundation · PO Box 251187 · Little Rock, AR 72225-1187 US · info@arjazz.org

Copyright © Arkansas Jazz Heritage Foundation. All rights reserved.
Information on AJHF and Jazz:
Comments on web site:
About this site. We appreciate those who have helped create this site.

URL: https://www.arjazz.org