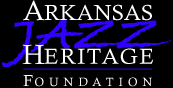 [ AJHF | About | Home | News | Dates | Artists | Archive ]
[ Facebook | Hall of Fame | Downloads | Board | Links | Donations | Memberships ]



Home
Officers (Bylaws: Section V)
Officers (President, Vice President, Secretary, Treasurer) are elected from and by members of the Board of Directors for a term of one year.


Board of Directors (Bylaws:Sections III, IV)
Candidates are chosen from the Foundation's membership, nominated by the nominating committee, approved by the sitting Board of Directors, and confirmed by majority vote of the membership at the annual meeting. The Board of Directors meets at least once each quarter.


Advisory Board (Bylaws: Section III)
The Advisory Board (chaired by the Immediate Past President or a member of the Board of Directors) assists the Board of Directors with matters concerning the Foundation's well-being, legislation, and Hall of Fame selections. Advisory Board members are chosen in the same manner as those for the Board of Directors and serve for one year. The Advisory Board meets at least twice each year; at least one meeting is held jointly with the Board of Directors.


For more information on the AJHE Board of Directors, contact James Thomson, at arjazzman@sbcglobal.net, 501.225.2891.


[Contact Us | Purposes | Bylaws | Board | Activities | ARJAZZ-L
Memberships | Donations | Volunteers | AR Jazz Orgs | Jazz Links]
---
Arkansas Jazz Heritage Foundation · PO Box 251187 · Little Rock, AR 72225-1187 US · info@arjazz.org

Copyright © Arkansas Jazz Heritage Foundation. All rights reserved.
Information on AJHF and Jazz:
Comments on web site:
About this site. We appreciate those who have helped create this site.

URL: https://www.arjazz.org