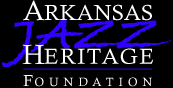 [ Arjazz | About | Home | Dates | Artists | Archive | Downloads | Hall of Fame ]
[ Facebook | Store | Ken Burns JAZZ | Board | Links | Donations | Memberships | Search ]



Tom Cox Trio
plays Monday Jazz Project

Monday, April 19, 2004, 8 p.m., $5



Tom Cox biography: Arkansas native and jazz pianists/composer/bandleader Tom Cox grew-up in Little Rock during the 50's and 60's. He did his undergraduate music studies at Indiana University and graduate studies at The Cleveland Institute of Music where he received degrees in music composition.

During the 70's he joined the faculties of the Cleveland Music School Settlement and Akron University's Firestone Conservatory of Music teaching theory, composition, jazz piano and improvisation. During that time he was also the leader of his own jazz quartet; some of its member included such recording artists as saxophonists Joe Lovano (1996 Wildwood Jazz Festival) and Ernie Krivda, Marty Barker (drummer with Yusef Lateef), and Weather Report percussionist Skip Hadden. It was during this period that he also met and took brief piano-chair stints with international jazz artists Freddie Hubbard and Cannonball Adderly.

Cox returned to Little Rock in 1980 joining the music department faculty at UALR where he presently teaches jazz piano, jazz combo and directs the music theory program. Since returning to Arkansas he has had several different trios and quartets all of which have performed extensively throughout the state. He remains active as a jazz trio leader and composer.

Other Tom Cox Trio dates: The Tom Cox Trio will open for pianist Walter Norris at the Arkansongs Jazz Festival, UALR Stella Boyle Smith Concert Hall (Fine Arts Building) at 7 PM on Friday, April 23, 2004. Contact the UALR Music Dept. (501) 569-3294 for further information.


---

Upcoming 2004 Monday Jazz at the AfterThought dates;

Apr. 26 - Monday Jazz Project Jam Session with Dan Sieckman-guitar, Joe Vick-bass, and Dave Rogers-drums. Jam players signup starting at 7:45 p.m. in After thought Foyer, 8 PM, $5

cover, $1 Jammers. May 3 - vocalist Thomas East with Buck Powell on piano, Joe Vick on bass, and DaveRogers on drums. 8 p.m., $5 cover.

May 10 - Herman Green Quartet. Herman Green on Saxophone/Flute, Buck Powell on piano, Joe Vick on bass, and Dave Rogers on drums. 8 p.m., $5 cover.

May 17 - Dallas vibraphonist Jay Garrett. with Dan Sieckman-guitar, Joe Vick-bass, and Dave Rogers-drums, 8 p.m., tickets $10, available from Capitol Keyboard (501) 228-9999 or the Afterthought(cash and check only) (501) 663-1196. http://www.jaygarrett.com

May 27 - Monday Jazz Project Jam Session with Dan Sieckman-guitar, Joe Vick-bass, and Dave Rogers-drums. Jam players signup starting at 7:45 p.m. in After thought Foyer, 8 PM, $5 cover, $1 Jammers.

May 31 - Afterthought Closed for Memorial Day.

June 7 - painist Lee Tomboulian. 8 p.m., tickets available from Capitol Keyboard (501) 228-9999 or the Afterthought(cash and check only) (501) 663-1196.

All dates at the AfterThought 2721 Kavanaugh, Little Rock. (501) 663-1196. The Monday Jazz Project is sponsored by The Arkansas Jazz Heritage Foundation (www.arjazz.org), with special assistance from the AfterThought Seating is General Admission. For more information on the Monday Jazz Project contact Cecil Rich at (501) 228-9999.

[Articles | Obituaries | Press Releases | Research | Schedules | NAJS]
---
---
Arkansas Jazz Heritage Foundation · PO Box 251187 · Little Rock, AR 72225-1187 US · info@arjazz.org

Copyright © Arkansas Jazz Heritage Foundation. All rights reserved.
Information on AJHF and Jazz:
Comments on web site:
About this site. We appreciate those who have helped create this site.

URL: https://www.arjazz.org