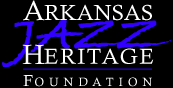 [ Arjazz | About | Home | Dates | Artists | Archive | Downloads | Hall of Fame ]
[ Facebook | Store | Ken Burns JAZZ | Board | Links | Donations | Memberships | Search ]


MUSIC - AN EXCERPT FROM THE MEMOIRS OF JIM TROST (2/18/37 - 8/8/94)

(ed. note: Jim Trost lived in Minnesota, New Mexico, and Arkansas. He was a jazz pianist from an early age, who lived in the Little Rock area from 1990 to 1994, when he succumbed to cancer. He was known for his particular fondness for the compositions and style of Bill Evans.)

The philosopher, Nietzsche, once remarked that without music, life would be meaningless. I think I have always felt that way. Music allows me to release something in myself that has no other means of expression. There were a number of professional musicians in the family including my aunt and my father's uncle. My mother played popular sheet music and my Dad liked to sing occasionally and write poetry and song lyrics. I first became enamoured with music, particularly piano music, when I was about seven. I envied my two older brothers' ability to play and begged to be allowed to start lessons immediately. Their teacher, Sister Carlotta, a humorless and perfectionistic old nun, didn't believe that children had a readiness to play until they were eight years old. Nonetheless, in my eagerness, I persuaded my mother to let me start lessons "early". I was to regret this decision many times within the next five years.


As it turned out, I had no special gift for playing classical music from the John Thompson series of graded music books. I never read music rapidly and had little interest in the compositions of the three B's, especially Bach. As fate would have it, Bach was Sister Carlotta's favorite composer. So, my playing was uninspired and mechanical. Sister Carlotta found little in my performance that she could encourage but found much to criticize. Sometimes she pointed out mistakes in my playing by striking my erring hand with an aluminum director's baton. Occasionally, I would begin to cry which further aggravated her. After such an optimistic beginning, I came to hate piano lessons and even piano practice, a daily half hour chore. However, I still thoroughly loved "improvising" at such songs as "Heart and Soul," "Chopsticks," and some other duets which my two older brothers, Frank and Larry, and I played together. While Frank was considered professional concert material by the holy nun, Larry and I bungled along, loathing each Tuesday when we would board the streetcar for St. Bernard's Conservatory and our lessons.

Sister Carlotta was finally retired from teaching due to an ulcer and we began to study with a lay teacher who came to our house, Mrs. Milner. She was a woman of reasonable temperament who allowed me to play from popular sheet music, once she learned of my interest. When I was about 13, my parents permitted me to begin lessons with a Dixieland jazz pianist by the name of Hod Russell. Hod showed me what I wanted to know: how to play popular music (often referred to as Tin Pan Alley) from a melody line and chords. That is, he taught me jazz harmony which was the underpinning of improvisation. Because of my previous lessons, obnoxious though they were, I had enough piano technique to progress rapidly and I had more than enough interest.

About this time, three other boys my age formed a neighborhood band. We began to play "stock" arrangements of standards, rehearsing once or twice a week. I loved playing with a "jazz" band; the blend of all the instruments playing together in meter thrilled me. Sometimes we were even able to both start and stop together. This experience led to the formation of another band consisting of sax, trumpet, guitar, piano and drums which played for dances at the local high school. By this time, I was arranging some of the band's music.

When I turned 15, I began lessons with a new, more progressive jazz teacher to whom I had been referred by Hod Russell. I now began to learn about more complex voicing of chords and chord substitution. This became my "thing", reharmonizing the chord changes on old standards. I loved the sound of dissonant chords resolving to a familiar consonance and the nuance of sound produced by an unexpected chord progression. By this time, I had joined another band consisting mostly of college students. We played all of the popular George Shearing Quintet arrangements of that time using similar instrumentation. My repertoire expanded rapidly as did my bank account since we played sorority, fraternity or wedding jobs every weekend.

I began to acquire the concept of "soloing" (taking a "ride", we called it), and started working with musicians who were more advanced in their skills than I was. At times, I was thoroughly frustrated and dejected by my relative lack of ability and at other times, elated by the music. My first opportunity for steady work (five nights a week), came when I was 17. A band was forming to play at Mammoth Hot Springs Hotel in Yellowstone Park for the summer. My piano teacher recommended me to the group which consisted of college students from McPhail School of Music in Minneapolis. Members of this group had been playing professionally for several years with some of the more popular dance bands in the Twin Cities. I was intimidated but decided to take up their offer to play at Yellowstone. My pay was $130 a month plus board and room.

It proved to be an eventful summer. Besides the nightly performances for dancing in the ballroom, we played sessions at a bar in Gardiner, Montana, after hours or on our nights off. I learned to appreciate unconventional approaches to the piano of such giants as Thelonias Monk and Lenny Tristano.

It was at the Mammoth Hot Springs Hotel that I met Ferde Grofe, the American composer of such orchestral works as the Grand Canyon Suite. I was playing solo piano at a cocktail party being held in his honor at the hotel. At some point, appearing a little bored, he wandered over and noticed my playing. He said something like, "I see you like your chord changes," referring to the way I had altered the harmonic progression on "Ghost of a Chance." I was such an introvert and so intimidated by this great presence that I could only mumble something like, "Yes, I suppose so." When he continued to remain around the piano, someone asked him to play. I thought his playing was terrible. He seemed to have no keyboard technique and he hit a lot of wrong notes. But he cared not at all, and it mattered little to anyone else. He was primarily a composer and cellist, after all, and so famous then that he could have played scales to standing applause.

Following my return to the Twin Cities, I began to play more casuals (one-nighters) and work in bars with jazz groups. The experience of the previous summer had exposed me to another level of jazz and acquainted me with some older, very competent jazz musicians with whom I played as often as possible. I joined "steady" bands again for regular work during the summers of 1956 and 1957.

During the first summer, I played at Bar Harbor Resort in Northern Minnesota. Bar Harbor had been a plush resort during the days of gambling in Minnesota but, once that was stopped, it became a weekend hang-out for teenagers from the Twin Cities. As a consequence, the crowd could become unruly and fights commonly broke out. We would usually just play louder during these episodes but if matters became really chaotic, we left the stand for safer quarters. It was here that I first tried marijuana. I noticed the effect of the drug when I lost my place in the song we were playing. I found this mildly amusing but somewhat bothersome. Other than this and a little increased appetite, I considered the effects of the drug very modest and quite overrated.

In the summer of 1957 when I was 20, I played with a band at Many Glacier Hotel in Glacier National Park, Montana. The rustic old hotel was built right in the midst of high mountain peaks and a glacial lake. It was a spectacular setting. The band was quite adequate musically and personally compatible. Even so, I fell into the doldrums midway through the summer for no reason that I could decipher then or now. I think I was experiencing the first episode of real depression which began to occur more frequently thereafter. In any event, I medicated myself from a case of wine kept under the bed and shared some of the saxophone player's benzadrine. Towards the end of the summer, I seemed to come out of it. At this point, I already felt different than the other college students working at the hotel. I was strongly identified with the life-style of jazz musicians, which included drinking, drugging, listening to "sounds" and being hip. My isolation from all but several musicians and my intolerance of the others probably contributed to my doldrums.

One of the high points of that summer at Glacier National Park was the Sunday night jam session at the bar in Babb, Montana. Babb was a little town on the plains outside the eastern boundary of the Park, which seemed to be a trading post and watering hole for the local Indians, mostly Blackfoot. While I am confident they had never heard of Charlie Parker or Sonny Rollins, they seemed to really enjoy our music. They bought the band beer and encouraged us to keep playing late into the night. In the course of four or five hours, nary a sober breath was drawn by anyone.

I continued casual jobbing while in college the next school year and then took an interesting job during the summer of 1958 playing at the Saddle Bar in Minneapolis. The Saddle was a dive on lower Hennepin Ave., where, beginning at 9 o'clock every night, three female strippers an hour would remove most of their clothes to music for the edification of an all-male audience. The routine was simple and invariable: one slow tune followed by a medium-tempo song and finally one fast-tempo number to close each dancer's set. Since the strippers had little appreciation or concern for the music, we played "straight ahead" jazz while the drummer would "catch" (emphasize) an occasional bump or grind with a rim shot or drum roll.

The musicians were excellent partly because this was one of the highest paying steady jobs in Minneapolis at the time. However, many were addicted to heroin which caused them to tend to nod out on the last set sometimes. The "girls", on the other hand, kept performing regardless of the fading background and I hammered away to help compensate for the diminishing number of notes and volume from the saxophone. At the Saddle, we accompanied the "dancing" of such virtuosos as Miss Dairy Queen (aka Miss Milky Way), named for breasts of a size that seemed to defy human variation; Lola DeTour; a veteran of many campaigns and somewhat beyond age 40; and Athena, the Grecian Goddess, a young attractive lesbian from rural Georgia, as well as a myriad of others.

Contrary to the expectations of my friends who came to hear me, I very quickly lost interest in naked female bodies in these circumstances. I might have been initially curious about a dancer's appearance during her first set on stage, but adaptation was rapid. I was focused on the music which at times, really "got to cooking." Our band was musically compatible and worked well together.

During the summer of 1959 and beyond, I became part of the house trio (piano, bass and drums) at Herb's Bar on Nicolette Ave. in Minneapolis. Herb's was a jazz bar which hired "name" performers for a small amount of money to play with a local rhythm section. The bass player, Jim Hughart, and the drummer of the house band were excellent. Jim went on to relocate in Los Angeles where he played with Ella Fitzgerald, Frank Sinatra, and recorded regularly with just about everyone.

At Herb's, I was fortunate enough to accompany such jazz greats as Sonny Stitt, Toots Thielmans, Bobby Jaspar (who drank a couple bottles of a codeine-based cough syrup each night before the job), Nat Adderly, Johnny Griffin, and Chet Baker. These men, then of national reputation, were all different: Stitt, sullen and hostile usually; Thielmans, a clown but a perfect gentleman; Griffin and Adderley, patient and encouraging; Jasper, quiet and self-effacing. Chet Baker, who had a reputation as a severe addict and a man of difficult temperament, was reasonably accommodating. He was also very sick from heroin withdrawal during the first several days of the engagement. As a result, he could play only part of the each performance and, after the second night of the engagement, he flew to New York bringing back some heroin and his preferred pianist.

After Herb's bar closed, I continued to play casuals with some steady work now and again. I was also a graduate student in the Psychology Department at the University of Minnesota. Although stressful, mostly for lack of sleep, I sometimes thought I had the ideal circumstances. I had plenty of money and lived the life of a professional student but made little progress toward acquiring a Ph.D.

In 1964, the trio and singer with whom I was working opened the Golliwog Room of the Sheraton Hotel in Minneapolis. To make a "happening" out of it, the management invited Sammy Davis, Jr. to attend and circulate at the opening. He eventually worked his way into the vicinity of the band and was invited by our drummer to sit in. I was secretly quite thrilled to perform with this superstar entertainer but tried to appear cool. We played a medium tempo George Gershwin tune with drums and piano trading four bar breaks for at least 5 minutes. Sammy really seemed to enjoy himself and the audience was ecstatic with his performance. Sammy Davis was an excellent drummer, a fact that his admiring public probably never fully appreciated. Nor did I appreciate it until that night.

In the fall of 1965, the Chairman of the Department of Psychology decided I was not making adequate progress in my Ph.D. program and invited me to spend a little time away from the Department in order to assess my academic goals. In other words, I was kicked out. With an M.A.in hand and no further restrictions from academia, I joined a trio which accompanied female singer Toni Lee Scott at the new Herb's Bar.

Toni was a very good jazz vocalist but her real appeal was as a torch singer. She sang sad ballads about broken dreams and unrequited love in a spell-binding style that thrilled audiences, particularly women. To add to her dramatic stage presence, Toni had lost a leg, midway between knee and hip, in a motorcycle accident a few years previously. She wore a prosthesis on stage but walked with crutches at other times. This fact, coupled with her choice of music and her unquestioned dramatic ability, allowed her to personalize the pathos of the song lyrics making them her and every woman's story. I have never known another singer to do this so well and so convincingly.

Toni and I went "on the road", that is, we began touring together in 1965. We played one or two week performances in hotels or jazz rooms in Albuquerque, Santa Fe, San Francisco,and Chicago. One of Toni's fans was Sam Giancana, the Chicago mafia boss at that time, who came to see us at the O'Hare Sahara Hotel. I was riding high during this period, elevated in part by stimulants and alcohol which were an intrinsic part of the life-style on the road.

There were some flaws in this scenario, however, which eventually doomed the musical relationship. Toward the end of the tour, my relationship with my wife, who was travelling with me, began to deteriorate. My use of drugs and alcohol had a lot to do with this. Moreover, Toni, always known for her hot Sicilian temper, began to have increasing strife with managers and inattentive audiences. These temper outbursts, precipitated in part by chronic marijuana use, got us fired from the Playboy Club in Rockford, Illinois. Without other work available elsewhere, we became "stranded" in Rockford working at a low-paying job in the cocktail lounge of second-rate hotel. Even Toni's management agency, Nancy Wilson Productions, was unable to book us elsewhere. This grim set of circumstances led to increased tension between us and shortly we parted company.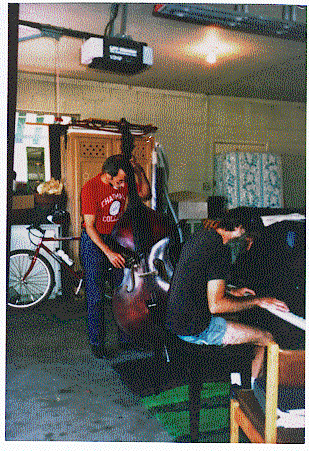 Subsequently, I moved to Albuquerque where I worked again with Toni at a most respectable jazz room named Diamond Jim's. Once again, she got into a dispute with the management and we were fired before the end of the engagement. The local musicians union forced the management to rehire us but these were not happy circumstances in which to perform. Toni left town within a week or so and I never saw her again, although from time to time, I heard rumors of her whereabouts.

Traveling on the road, conflict with bar managers and owners, high expenses, uncertainty about engagements and the alcohol and drug use were even too much for me, a chronic stimulation seeker. I continued to perform music on a frequent basis after that time, but my hoped-for career as a performer was ended once I left Rockford. Psychology was to be my occupation and I now knew it. While the field might require me to deal with the insane, it did not require that I become insane. That alone would be some improvement over the past year.

While I pursued a career in psychology and attended graduate school at the University of New Mexico in later years, I continued to play with bands. It was during these years, beginning in the middle 1960s, that I began to listen more and more to jazz pianist Bill Evans. Like so many others, I can recall exactly where I was and what I was doing when I heard a Bill Evans record for the first time. At that moment, I said to myself, "That's what jazz piano is supposed to sound like." I have since read that others have had the same experience upon hearing Evans for the first time.

Gradually, I began reworking the jazz standards in his style and adopting his approach to improvisation, to the extent that I could. I had a great deal of help from Albuquerque bassist, Rick Fairbanks, who felt the same way about Evan's music as I did. We played together in Minneapolis for several years before I moved to New Mexico. Rick followed shortly and we continued to collaborate for 22 more years. It was during those years that my style began to develop principally through jobs and rehearsals with Rick. We see music from a nearly identical point of view. In recent years, I have begun to play more solo piano and feel I have acquired my own "voice" to a greater degree. Nonetheless, the greatest musical thrills of my life have come from listening to Bill Evans on recording and in person and playing his material.


Since the late 1980's, I had the good fortune to play around Little Rock, Arkansas, with some very talented musicians and a few noteworthy people. One of these later became a world figure though not because of musical talent. I am referring to Bill Clinton, President of the United States, who joined our band, the Jazz Machine, for a set during the August 1990 State Democratic fundraiser in Little Rock. The Jazz Machine was a 14 piece group which played the stock arrangements of the 1940s and 1950s big bands. During the second set, Clinton walked up to the leader, spoke briefly with him and taking our tenor sax player's horn, seated himself in the section. He played enthusiastically and read the music very well. His jazz solos were less skillful but all in all, it was an impressiive demonstration for an amateur, especially a governor who was already a presidential hopeful. Now, of course, his sax playing is known to the entire nation and is a sort of trademark.

After 44 years of performance, my public playing became limited to solo acoustic piano in a quiet environment. This is the case because of severe noise damage to my ears that caused tinnitus (constant ringing in the ears), hyperacusis (pain in the ears resulting from loud noise), and high frequency deafness which is worsened by even brief exposures to loud sound. I have known about this condition for some time, but the opportunity to play with good bands, especially on a high quality Steinway grand, was too much of a temptation for me. Even ear plugs helped little after so much damage had occurred.

Until recent years, little was known in the public about noise damage and, as a consequence, few of us took any precautions to protect our ears. Although extremely annoying to me at times, I try to be philosophical about the condition of my hearing. One has to pay for the thrills, but the thrills of music were worth it. Music has made my life come alive.

[Articles | Obituaries | Press Releases | Research | Schedules | NAJS]
---
---
Arkansas Jazz Heritage Foundation · PO Box 251187 · Little Rock, AR 72225-1187 US · info@arjazz.org

Copyright © Arkansas Jazz Heritage Foundation. All rights reserved.
Information on AJHF and Jazz:
Comments on web site:
About this site. We appreciate those who have helped create this site.

URL: https://www.arjazz.org