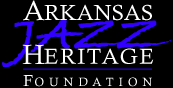 [ Arjazz | About | Home | Dates | Artists | Archive | Downloads | Hall of Fame ]
[ Facebook | Store | Ken Burns JAZZ | Board | Links | Donations | Memberships | Search ]


Creative Listening

Jerry Atkins

I recently uncovered a draft of a manuscript titled "How to Listen to Jazz." Its writer was Don Gold and I can't remember how this came into my hands and it may have never been published. There are so many astute observations about jazz that I must pass them on to you. Many quotations are used throughout.


---
"I listen to Bach with intense pleasure and a Puccini opera can restore my faith in melody, but nothing I've ever heard has moved me in quite the way jazz has. I cannot forget tenor saxophonist Sonny Rollins, one evening in a jazz club, playing chorus after chorus -- extraordinarily brilliant variations -- of "Love Letters." I cannot duplicate the feeling of excitement inherent in pianist Erroll Garner's playing. There hasn't been anything in my listening experience comparable to hearing Ray Charles sing 'America the Beautiful.'"

"I will retain, always, the power of alto saxophonist Charlie Parker's interpretation of "Embraceable You," or the special mood of his slow blues, "Parkers Mood." I can't forget listening to singer Mahalia Jackson at the Newport Jazz Festival years ago. She was a gospel singer with an awareness of the roots of jazz and her performance of "His Eye is On the Sparrow" kept both God and Bessie Smith alive that evening."

"What is this music that enraptures so many, that offends others, that manages to stay alive despite setbacks, recessions, fads? We can't trace with certainty the origin of the word itself. President Jimmy Carter, in welcoming jazz musicians to a White House concert, put it this way: "If there ever was a indigenous art form, one that is special and peculiar to the United States and represents what we are as a country, I would say that it's jazz. Starting late in the last century, there was a unique combination of two characteristics that have made American what it is: individuality and a free expression of one's inner spirit. In an almost unconstrained way, vivid, alive, aggressive, innovative on the one hand, and the severest form of self- discipline on the other. Never compromising quality as the human spirit bursts forward in an expression of song."

"How can the listener get ready to understand jazz? By listening to it of course, and paying attention to how the musicians are playing and what they are trying to express. If the jazz group is playing a familiar song, you'll usually spot the melody at the beginning and at the very end. Between those two points, there'll be variations that depart from it. If the group is playing an original, a tune you haven't heard before, it's likely to state the basic theme at the beginning and the end, as well, so you can tell what's being done to it when the musicians solo. Is the group or the soloist imaginative? You'll need some experience at listening to tell. The more knowledgeable you become as a listener, and the more you can identify the elements of the music, the more you'll be able to be discerning. You will know that Dizzy Gillespie is a superb trumpeter, that pianist Thelonious Monk is brilliantly eccentric, that Bessie Smith was a powerful soulful singer, that Miles Davis's recording, "Kind of Blue" probes the core of human passion."

"In this century, jazz has moved forward, from simple and direct, to complex and challenging. Scott Joplin's ragtime compositions, Leadbelly's blues, the jazzy sound of New Orleans marching bands are all accessible, as they were in the first two decades of this century. The music of the '20s -- Louis Armstrong, Jelly Roll Morton and others -- led to the swing era and the bands of Ellington, Basie, Goodman and many others. Bebop and the jazz revolution it embodied, dominated in the '40s and '50s -- through the departures from precedent of such master musicians as Bird, Diz, Monk, and Miles. Since then, jazz solos have lengthened, more musical exploration has taken place, rock and jazz have interacted and electronics has increased the range of sound. Yet it is possible to listen to the gamut, from the earliest to the most modern, without having to take sides."
---


One of the great virtues of jazz is its variety. Thelonious Monk is quoted "The only cats who are worth anything are the ones who take chances." Jazz can be explained and its history can be documented as well as its musical structure taught. But there is no substitute of feeling -- the musician's and the listener's. Following are quotations by some of jazz's greatest exponents:

"Jazz has always had an incredible number of influences around it, but its roots have remained planted where the mother elements came from..John Coltrane's sound brings the same kind of message as the cat who was singing the field hollers back in slavery days." Quincy Jones

"What we play is life and the natural thing.playing for the highest people to the lowest; that's the way it's supposed to be. I don't ever have to wonder about my public. Whether they're young or old, it's the same appreciation." Louis Armstrong

"I don't think I'm singing. I feel like I'm playing a horn..What comes out is what I feel. I hate straight singing. I have to change a tune to my own way of doing it. That's all I know." Billie Holiday

"Of course, you have to start out playing like someone else. You have a model, or a teacher, and you learn all that he can show you. But then you start playing for yourself. Show them that you're an individual." Lester Young

"I think the human race today may be going through things it never experienced before.which traditional music is entirely incapable of not only satisfying, but representing. That's why I believe that jazz is the new music that came along just in time." Stan Kenton

"Music is your own experience, your thought, your wisdom. It you don't live it, it won't come out of your horn." Charlie Parker

"I always challenge myself. I get out in deep water and I always try to get back." Earl Hines

"Playing jazz is like talking from your heart. You don't lie." Bunk Johnson

Jazz's influence is flourishing again. You can hear it in television commercials, in TV and movie soundtracks, on Broadway, and in some of modern classical music. It will never go away. Enjoy it and support it.

[Articles | Obituaries | Press Releases | Research | Schedules | NAJS]
---
---
Arkansas Jazz Heritage Foundation · PO Box 251187 · Little Rock, AR 72225-1187 US · info@arjazz.org

Copyright © Arkansas Jazz Heritage Foundation. All rights reserved.
Information on AJHF and Jazz:
Comments on web site:
About this site. We appreciate those who have helped create this site.

URL: https://www.arjazz.org